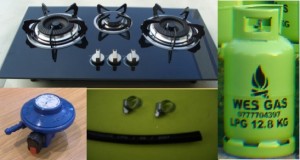 According to the statistics in the country, about 80% of the population leave in rural areas and only 20% leave in the urban and peri urban areas. It is anticipated that people in rural areas live on $1. However, it is also reported that only 63% of the same population practice substance farming. But not all people in rural areas live on $1 a day, there are professionals in those areas as well.
It is not well documents of how many people who live in rural areas work in professional jobs. If such numbers are known, this might work as an entry point for rural people to access LPG.
It is also very clear that rural people who practice substance farming can be able to pay for cooking energy from LPG because such energy is not bought on a daily basis. If well planned some one can use money from Milk, produce or farming to pay for such energy periodically.
Lack of access to LPG in rural areas is not an issue of affordability but availability and awareness to the communities which would have been able to access LPG as an energy for cooking.
Wana is well set to enable her people across the country to be able to access LPG as their main source of energy for cooking.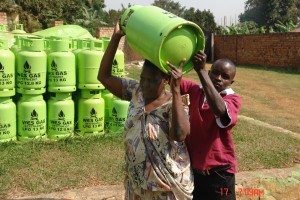 We have innovated an approach which enables any person of any income to be able to switch from traditional fuels to clean energy of LPG.
Wana has positioned herself in the way that by year 2020, we should be able to have recruited 1000 distribution centres across the country.
Enabled 10000 business enterprises across the country through business plan competition.
We envisage that by the year 2020 Wana would have enabled 20% of the population in the country to access LPG through cost sharing, microfinance and credit offered by the company.
Most Gas in Uganda is accessed at petrol stations and people who do not live near such access points encounter with inability to access LPG hence most of the time they revert back to traditional fuels. WANA uses its proximity to rural areas to set up outlets which are within reach of its customers.
Customers who can not afford upfront costs as beginners, they are offered free cylinders and burners and they pay for the service throughout the year for those costs of appliances.
Innovation
WANA develops innovative distribution channels and end-user finance models to deliver reliable affordable access to LPG to urban, peri-urban and under-serviced communities in Uganda and end-user finance models to deliver reliable affordable access to LPG